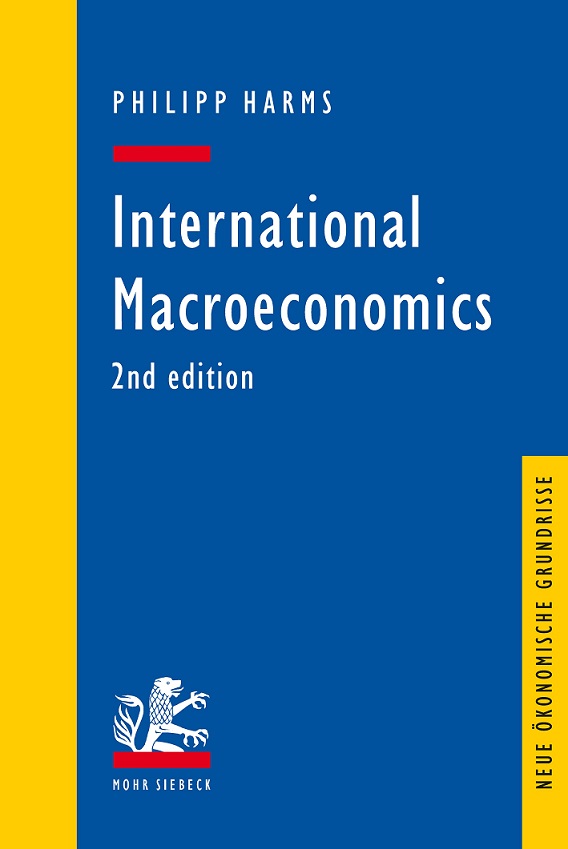 Paperback, 545 pages.
Publisher: Mohr Siebeck
Language: English
ISBN-10: 3161546725
ISBN-13: 978-3161546723
Price: 34.00 Euros
The book is also available as an e-book. If you are thinking about buying it, here is a link to the Publisher's Website.
Additional Material
Solution Sketches for End-of-Chaper Exercises
The book provides a set of exercises at the end of each chapter. We encourage you to deepen your knowledge by solving these problems. The solution sketches (available for download here) are meant to offer you some guidance in this respect.
Technical Terms from International Macroeconomics Translated into German
While we are convinced that a firm grasp of English is mandatory for both academic and extra-academic activities, it is equally important for German native speakers to know the German translations of a wide range of technical terms. Here is a short dictionary.
Instructors can request a pdf-document from which they can copy and paste the graphs and tables appearing in the text. This document is provided free of charge. Just write an email indicating your name, position, affiliation, and the name of the course you are teaching to LsHarms (at) uni-mainz.de.